---
Home | About | Advice | Indexes | FAQ | Family tree | Links | Publications | Services | What's New
---
Judy Webster - contact details and other information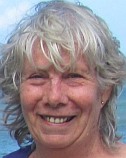 Started family history in the 1970s. Working as a professional genealogist since 1986.

My speciality is working with (and indexing) unusual historical records that are often overlooked but which are superb for overcoming 'dead ends' and 'brick walls' in family history. I am also experienced in tracing living descendants in Queensland. (See testimonials from my clients.)

Graduate Diploma in Local and Applied History (University of New England, Armidale NSW).

Queensland Family History Society's Award for Services to Family History.

My genealogy publications: Some of my indexes and research guides are now available as e-books or mini-guides in PDF format, and more are coming (watch for announcements on What's New). My other publications include online articles, conference papers, and journal / magazine articles.

I have presented many family history talks and seminars. For some of them, I intend to publish the handouts and overheads as e-books (watch for announcements on What's New).

I share extra tips on genealogy sources and strategies via my social media pages.

Founder and coordinator of the 'Genealogists for Families' project.

Apart from family history, my personal interests include travel, gardening and reading (opens in a new window).

How to contact me:
For genealogy research or copying services, follow the instructions on the page where you found a name.


Questions/Comments:

Before contacting me

, please read this first (opens in a new window). Note that this site uses terms that appear in historical records, and no offence is intended.


Email: My email address may change, so do not quote my address - just refer people to www.judywebster.com.au/about.html for current details.



If you contact me from a Gmail, Hotmail, Yahoo, Outlook, Live or MSN address, my reply may not reach you; so please

give me an alternative email address

from a different provider (eg, Bigpond); and check your Spam/Junk/Promotions folders weekly. If you ask me to re-send my emails, you may have to pay for the extra time involved. If you use Gmail, read 'How to stop emails from going to Spam'.


Business email: (note the '2') - but BEFORE contacting me, (1) add this address to your Contacts and SafeSenders lists, and (2) read the information on this page.


Alternative email: If all else fails, use whatever address is shown in the sidebar on Genealogy Leftovers.



Postal address: Judy Webster, PO Box 5043, Algester QLD 4115, Australia. That may change, so put a return address on your envelope in case it can't be delivered. It is a traditional courtesy to enclose return postage (stamps, or a stamped self-addressed envelope). If you don't, you won't get a reply.

For personal reasons, my telephone number is unlisted.
See why I use and recommend Findmypast.


---
Home | About | Advice | Indexes | FAQ | Family tree | Links | Publications | Services | What's New
---
Updated 3 Nov 2023. © Copyright Judy Webster. My Privacy/Cookie Policy, and Disclaimer.
This site is licensed under a Creative Commons Attribution-NonCommercial-NoDerivs 3.0 Australia License. I hold copyright in the contents of the site, which may be used for personal research only. If you reproduce any content in any way, you must acknowledge that it belongs to me. If you wish to use any part of this site for professional or commercial purposes, you must contact me in advance to obtain my permission.