DNA tests are now an important tool for family history. They allow you to contact your 'matches' (people who might be close or distant relatives whose DNA matches yours). Some testing companies also give you powerful tools to analyse your results. My DNA tests have put me in touch with many relatives, ranging from 2nd cousins to (amazingly) a 6th cousin, who have shared information and helped me to confirm theories and fill gaps in my family tree. This page has my personal tips about DNA tests, and links to recommended reading. Links open in a new window.

I have done all of these tests - and you can too, because they use autosomal DNA, which is passed down through both male and female lines:

DNA Tips
Test older relatives as well as yourself. Some of my 4th cousins share enough DNA with my uncle to be listed as a match with him, but not with me.


Test siblings. Because of the random way in which autosomal DNA is passed on, sometimes only one sibling will be detected as a match to a distant cousin. (My sister matches Barrie, our 4th cousin once removed, but I don't, because Barrie and I don't share a large enough DNA segment.)


The more relatives you test, the easier it will be to figure out where your other (initially unknown) matches fit into your family tree.


If you did the Ancestry DNA test AFTER May 2016, you should also do the 'Family Finder' test at Family Tree DNA. If you don't, you'll miss up to 80% of your matches. (That tip came from Roberta Estes.)


If you did the Ancestry DNA test BEFORE May 2016, do an autosomal transfer to Family Tree DNA. This transfer (which uploads your raw data) is free, and you will then find additional matches.


Before you contact your matches, read the advice in Tips and Tricks for Contact Success.


Link at least a partial family tree (your direct ancestors and their siblings) to your DNA results at each site. For example, see How to upload a GEDCOM file to FamilyTreeDNA.


Check your account settings at each testing company.
Recommended Reading about DNA
Saving money on DNA tests
DNA testing companies periodically offer discounts. I often mention them on Genealogy Discounts and Freebies, and on my genealogy page on Facebook and in my newsletter.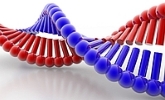 Image by jscreationzs (freedigitalphotos.net)