Free searches in indexes to a superb collection of Yorkshire records
---
Home | About | Advice | Indexes | FAQ | Family tree | Links | Publications | Services | What's New

You are here: Home › Photos › Travel photos - Yorkshire
---
Photos are copyright and may only be used, with proper acknowledgement ('photo by Judy Webster published on www.judywebster.com.au'), for your own family history.

Yorkshire Churches (Bossall; Fewston; Gillamoor; Scrayingham; Sheriff Hutton)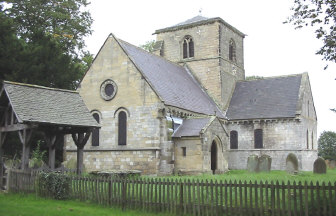 Bossall, North Yorkshire - St. Botulph
(my ancestor William Hudson was baptised here)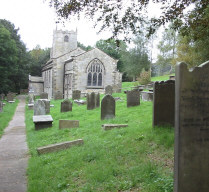 Fewston, West Yorkshire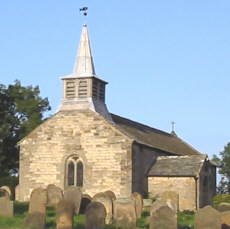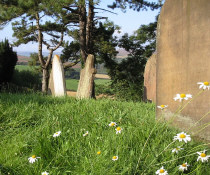 Gillamoor, North Yorkshire - St. Aidan
(my Agar & Peacock ancestors from Farndale are buried here)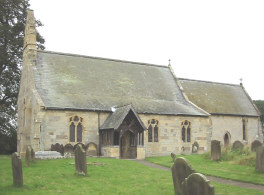 Scrayingham, East Yorkshire - St. Peter & St. Paul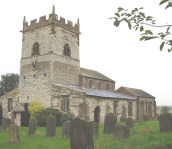 Sheriff Hutton, North Yorkshire - St. Helen & the Holy Cross
(headstones are best viewed after the grass is cut in July)
These photos were taken in September 2002. In addition to normal tourist activities (and exploring churchyards) I did some genealogy research at North Yorkshire County Record Office and Northallerton Library. Bed and breakfast accommodation is just a few minutes walk away, in South Parade and Almond Grove.

If your ancestors or their siblings were in Yorkshire, see Findmypast's superb Yorkshire Collection with images of many original parish registers, plus the Prerogative and Exchequer Courts of York Probate Index 1688-1858 and York Peculiars Probate Index 1383-1883.

Indexes on this Web site include names of hundreds of people born in Yorkshire. Some are also listed in 'Yorkshire Genealogy'.

Search this site (do NOT use apostrophes; read search results page carefully)
---
Home | About | Advice | Indexes | FAQ | Family tree | Links | Publications | Services | What's New
---
Updated 19 Jun 2017. © Copyright Judy Webster. My Privacy/Cookie Policy, and Disclaimer.
This site is licensed under a Creative Commons Attribution-NonCommercial-NoDerivs 3.0 Australia License. I hold copyright in the contents of the site, which may be used for personal research only. If you reproduce any content in any way, you must acknowledge that it belongs to me. If you wish to use any part of this site for professional or commercial purposes, you must contact me in advance to obtain my permission.